Set Your Child Up For Success
Proudly Serving Our Lincoln Community For
Over 15 Years With Exceptional Early Education
Set Your Child Up For Success In School And Beyond
Proudly Serving Our Lincoln Community For  Over 15 Years With Exceptional Early Education
Preschool & Daycare Center Serving Lincoln, NE
Step Up To Quality Rated For Your Confidence
Trust in a school enrolled in the Nebraska Step Up to Quality program. Our #2 rating assures you of our commitment to quality preschool education, so you know your child is getting the best start.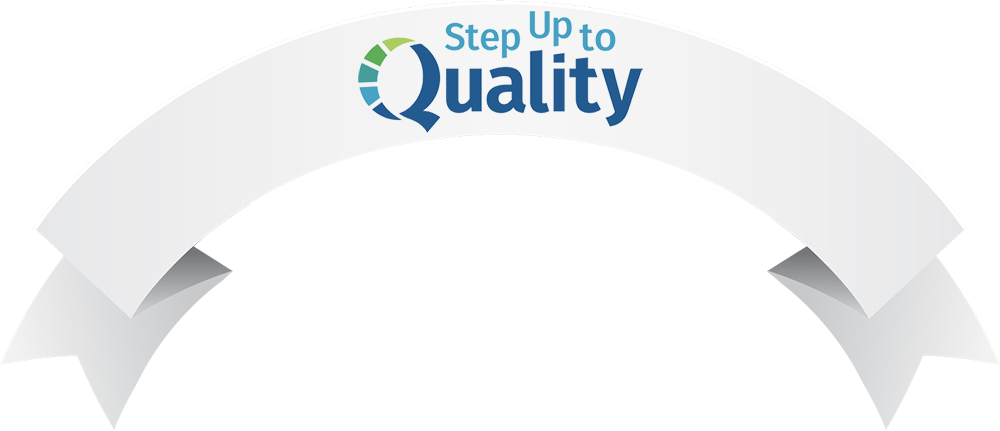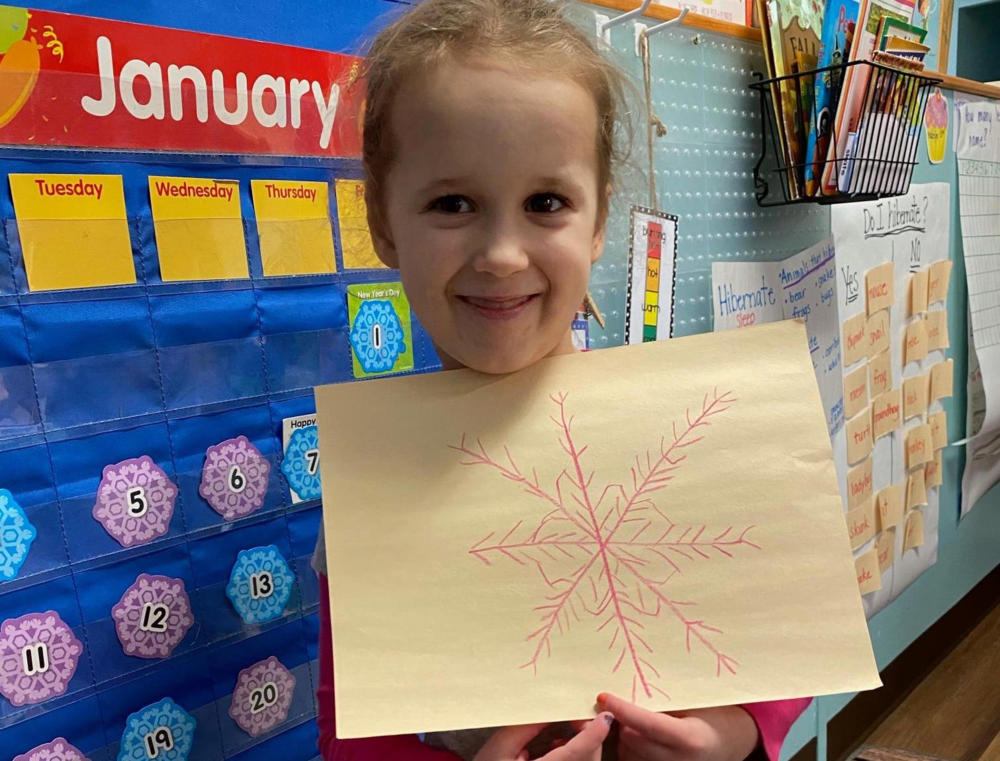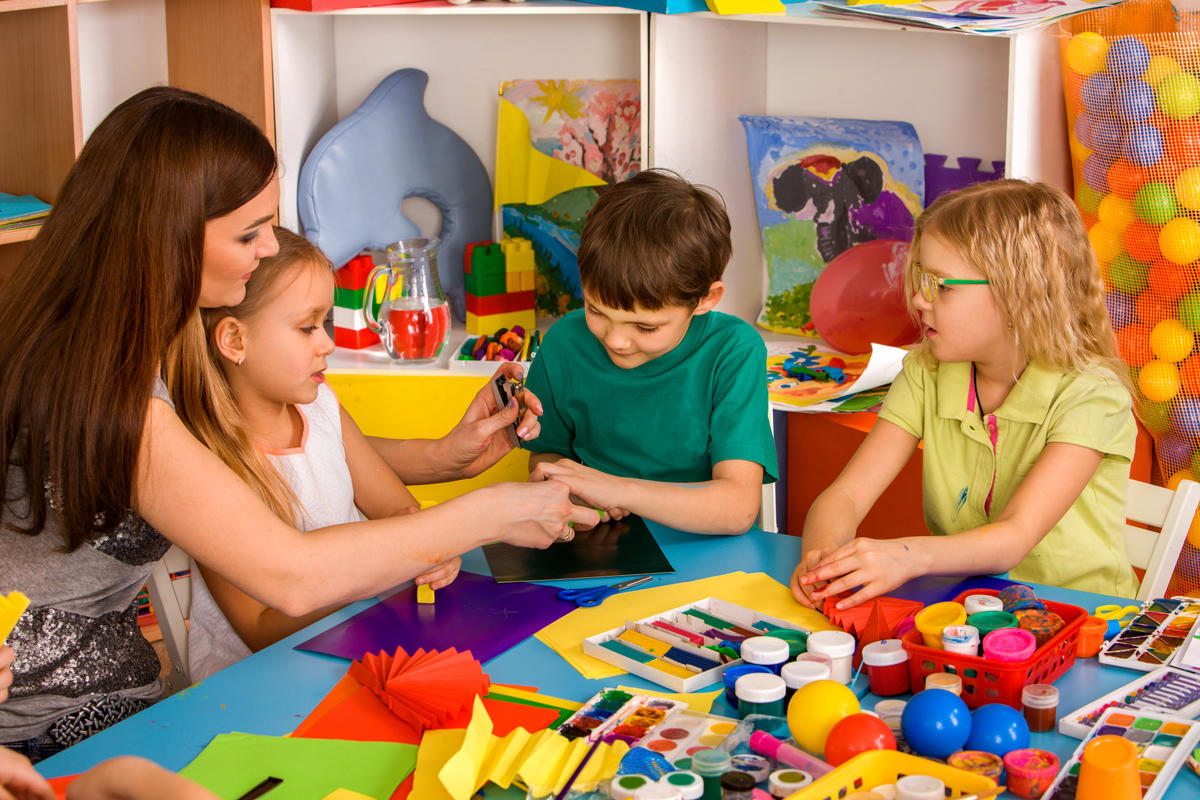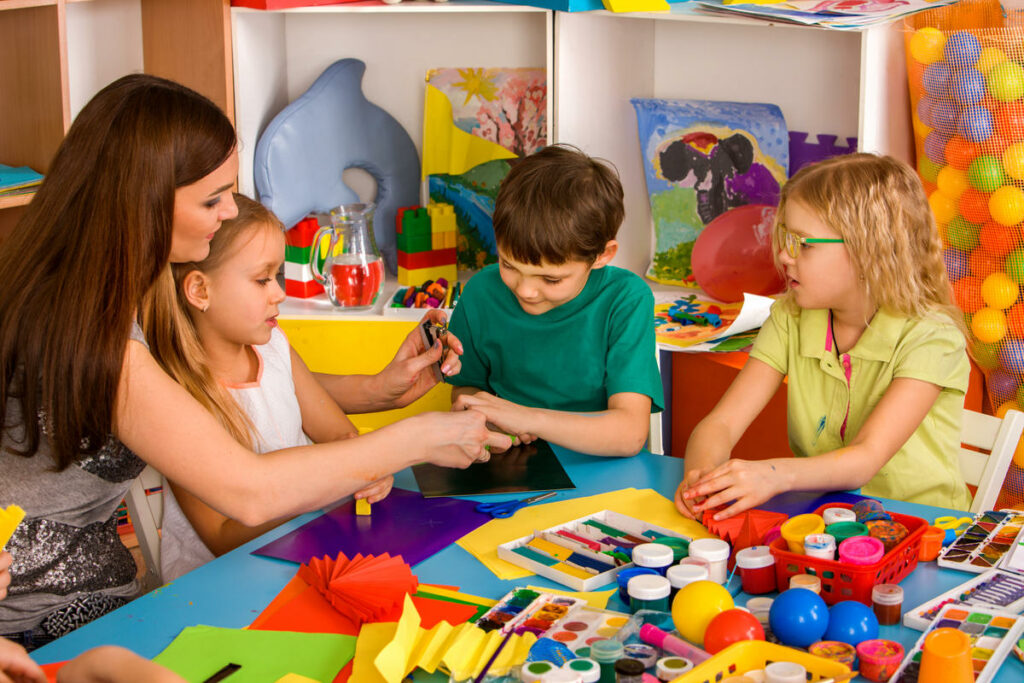 Individualized Lessons For Kindergarten Readiness
Your child enjoys a learning program tailored to their strengths and interests. Not only do they lay a solid academic foundation, but they also develop the social, emotional, and behavioral skills they need for school.
A Teaching Team Led By A Highly Qualified Educator
With a bachelor's and master's degree in education, our Director, Dawn Robinson, takes a hands-on role in your child's success. Teachers receive the expert guidance they need to tailor learning experiences specific to your child, who, in turn, excels.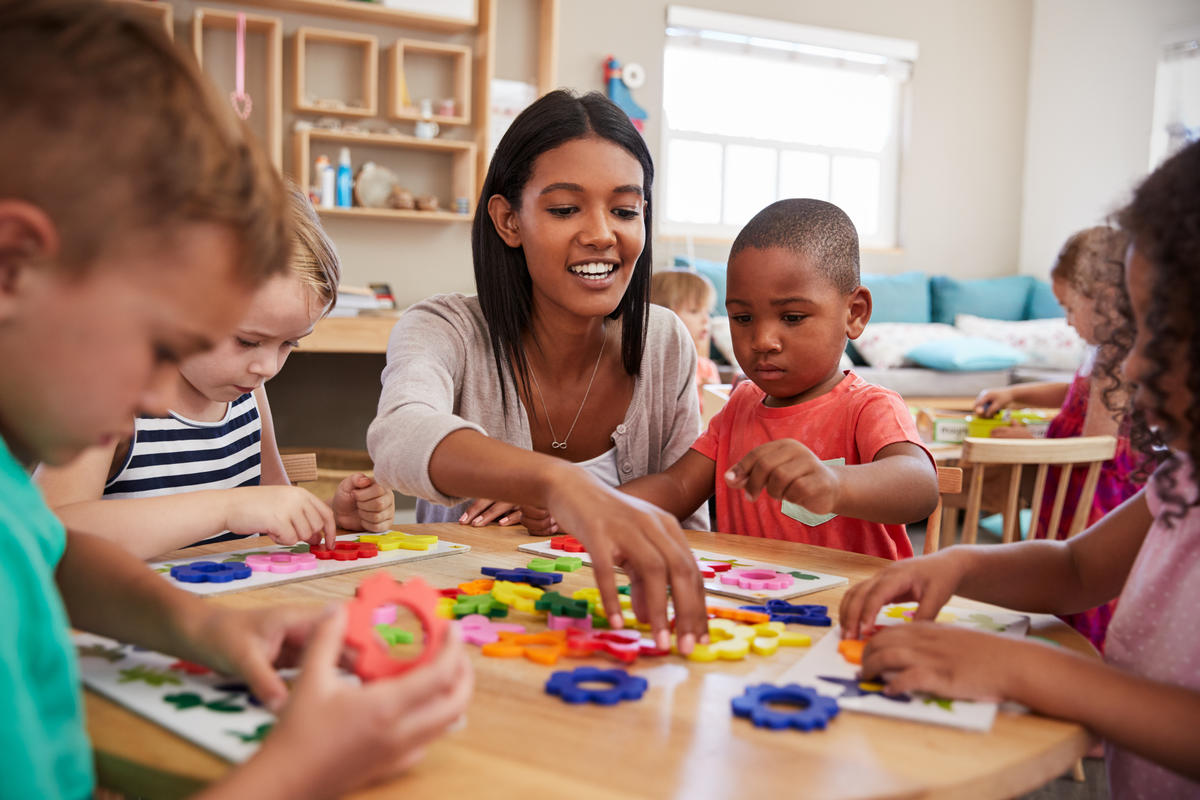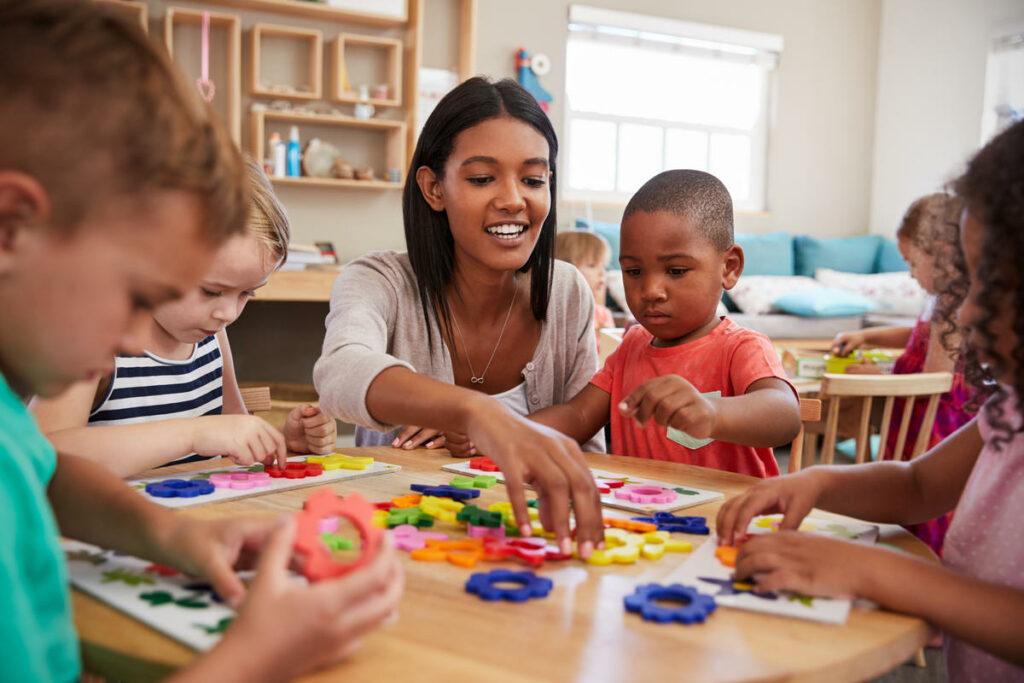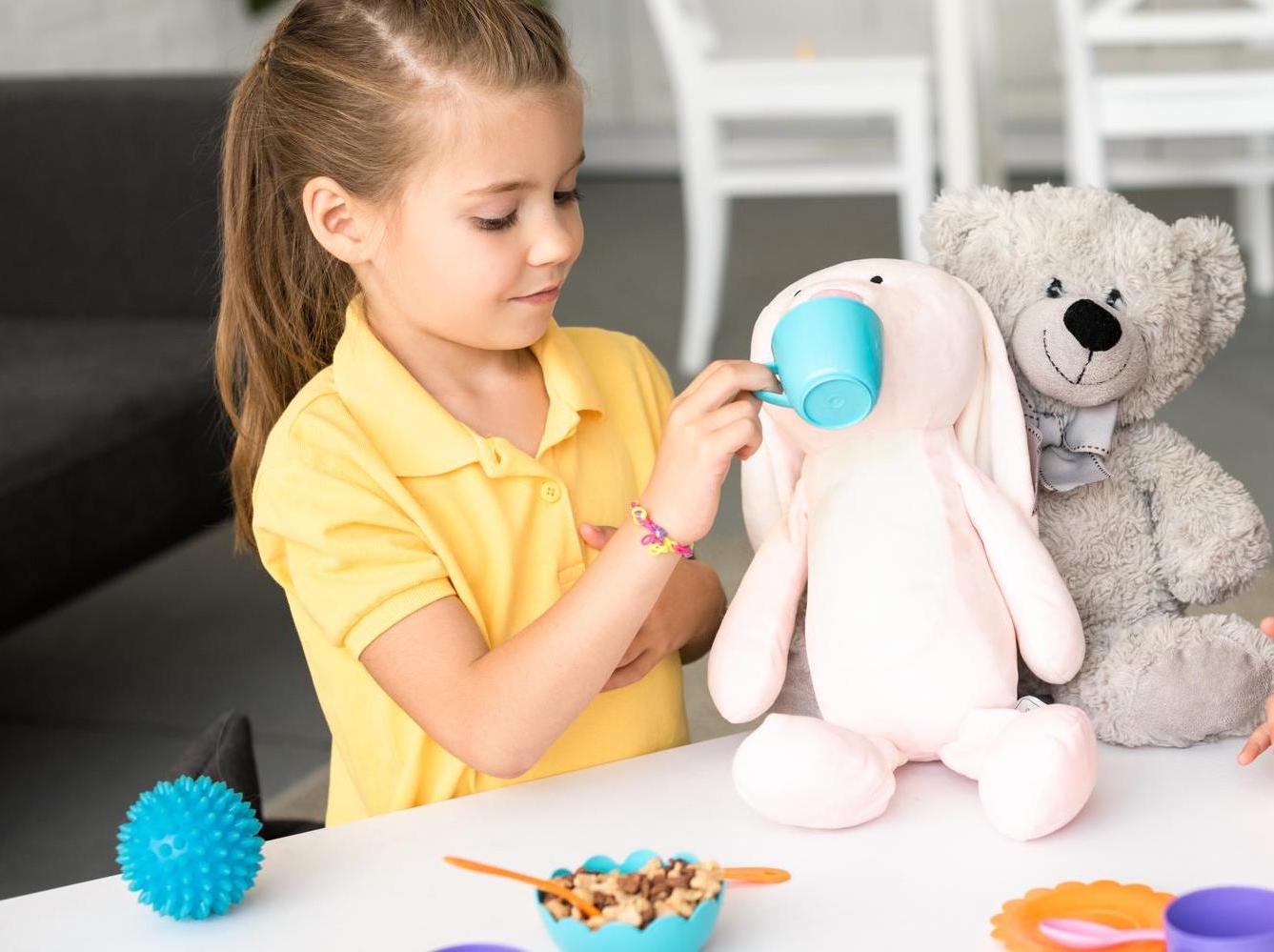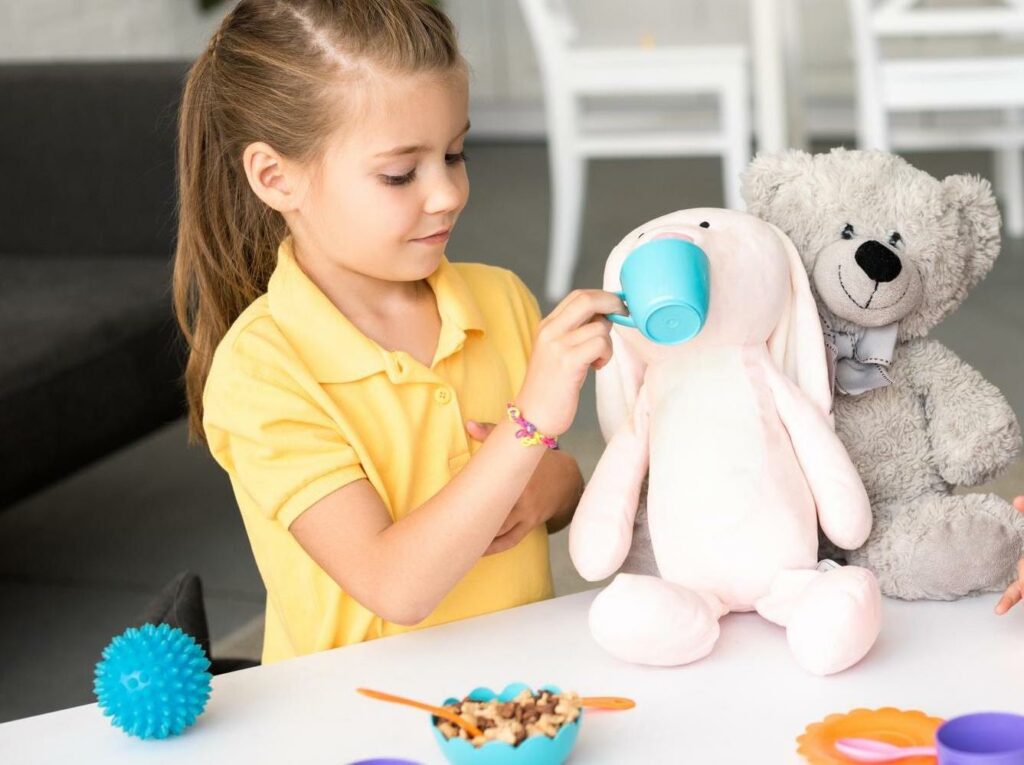 Customized Learning Plans For Children As Individuals
Each child is unique, with strengths, challenges, and a distinct learning style. In a supportive learning environment, they follow a personalized plan crafted from regular assessments by teachers and parents for lasting results.
Dedicated Teachers Offer Consistency And Security
Your child has the chance to develop love and trust with the same primary care-giver for the whole year. With comforting familiarity, your child grows in confidence and, as they move to the next class with constant peers, they build lasting friendships.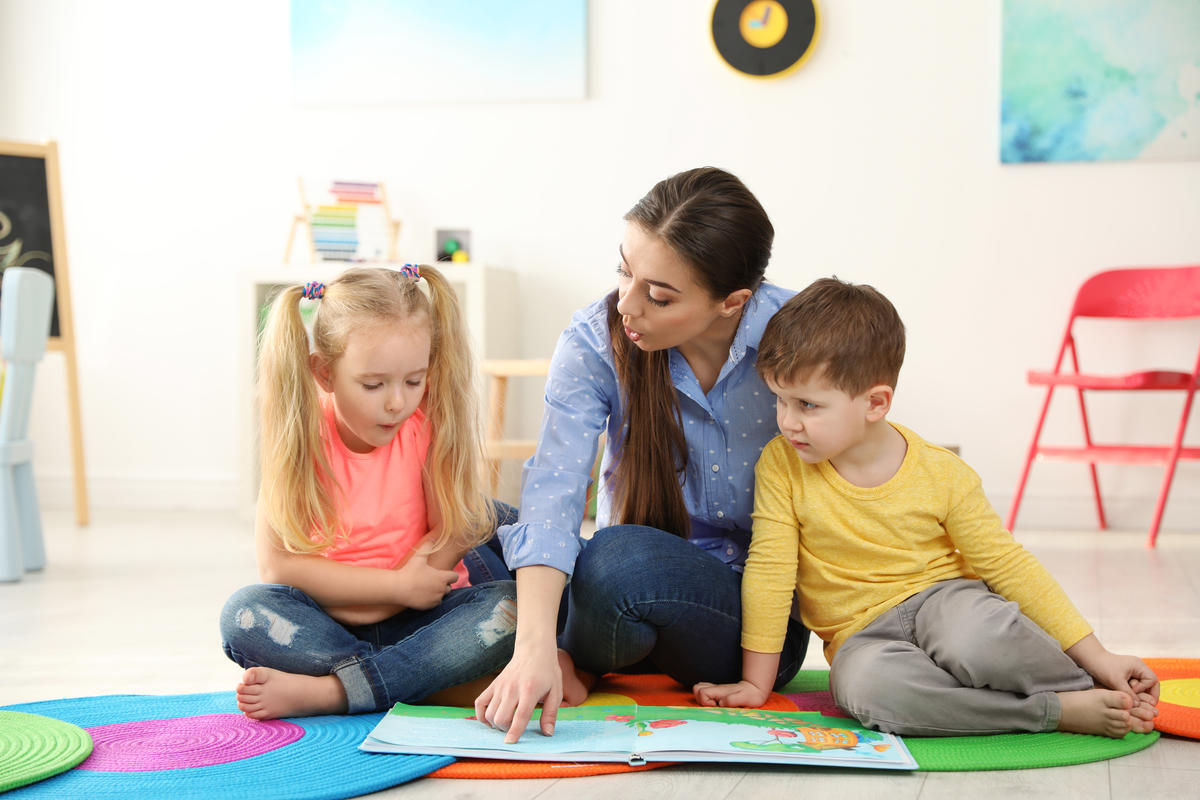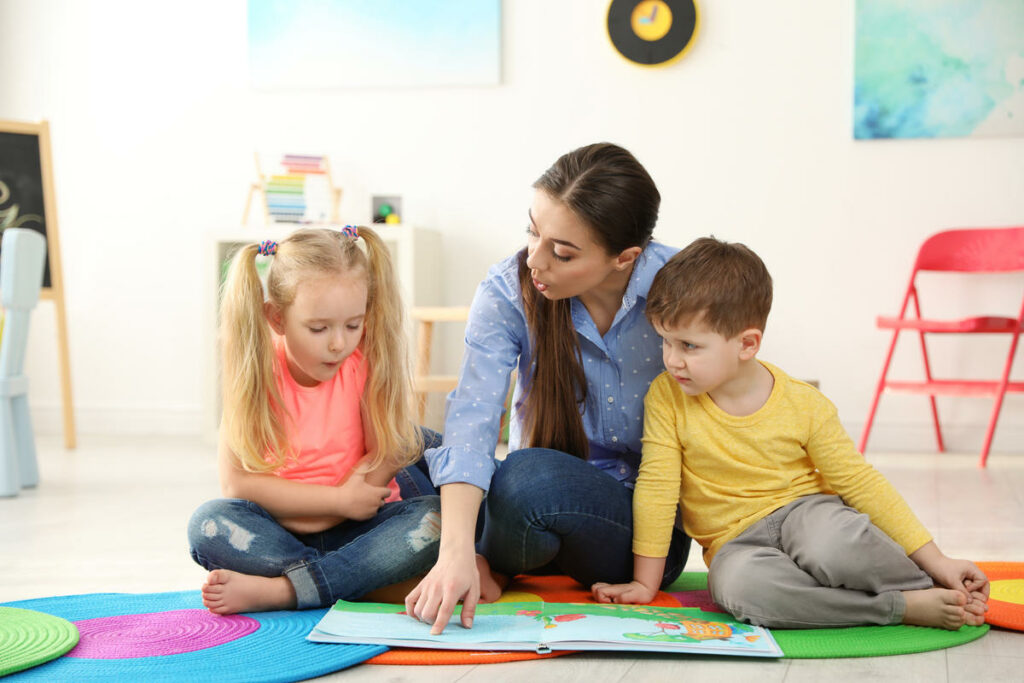 5 Curricula Give Your Child The Best Start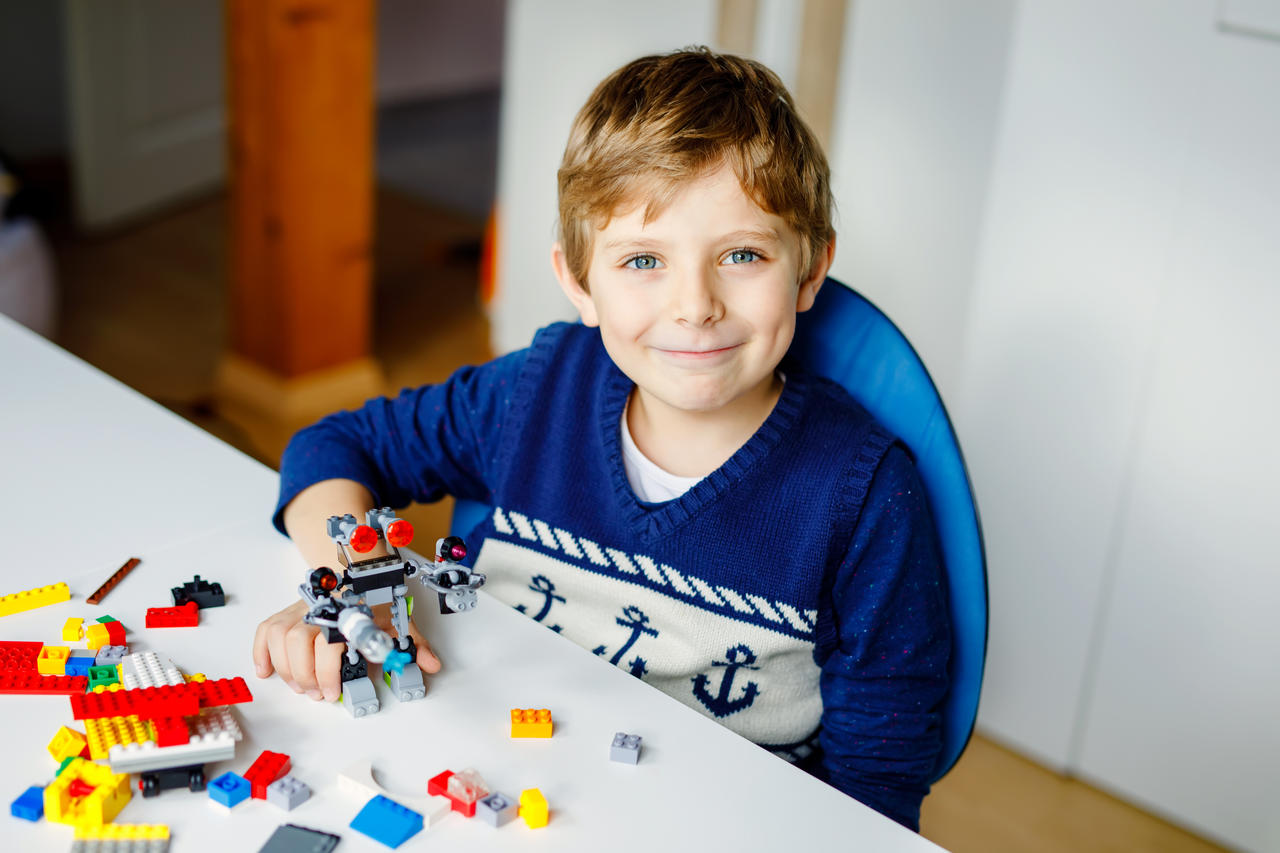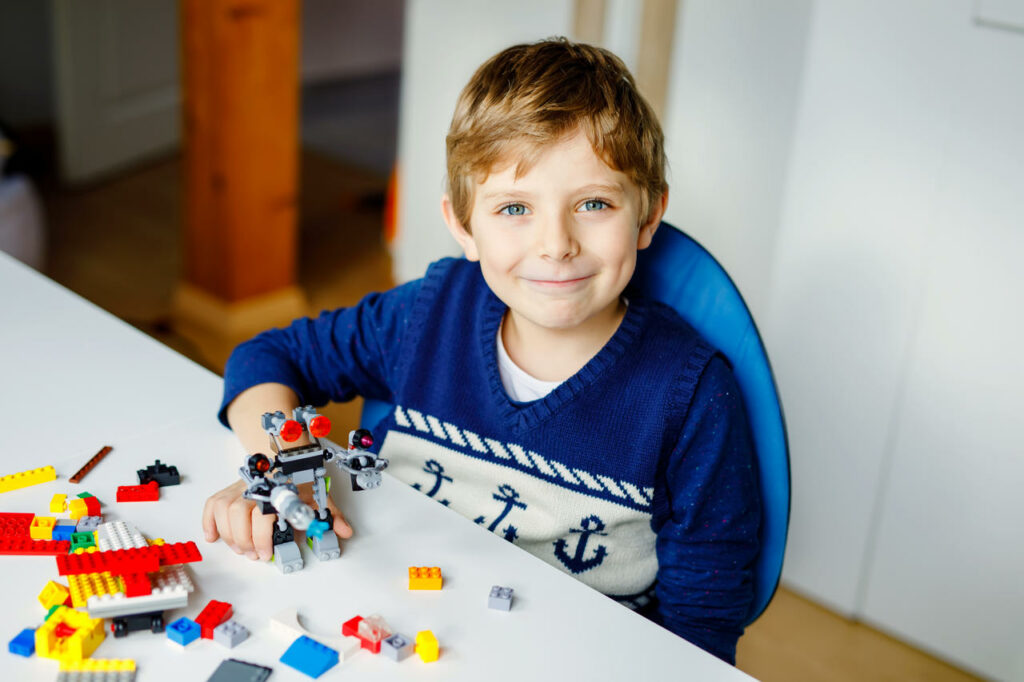 Exciting Enrichments That Inspire Discovery
From baby signing, art, dance, and music at infant level upwards, to their Spanish word of the day in Pre-K and coding, robotics, and soccer for school-age kids, children have regular chances to explore new skills and interests.
Getting Active In A Huge Playground
With plenty of space in a safe, age-separated playground to run, jump, and play, plus large climbable structures to conquer, your child develops strength, confidence, and gross motor skills in the great outdoors.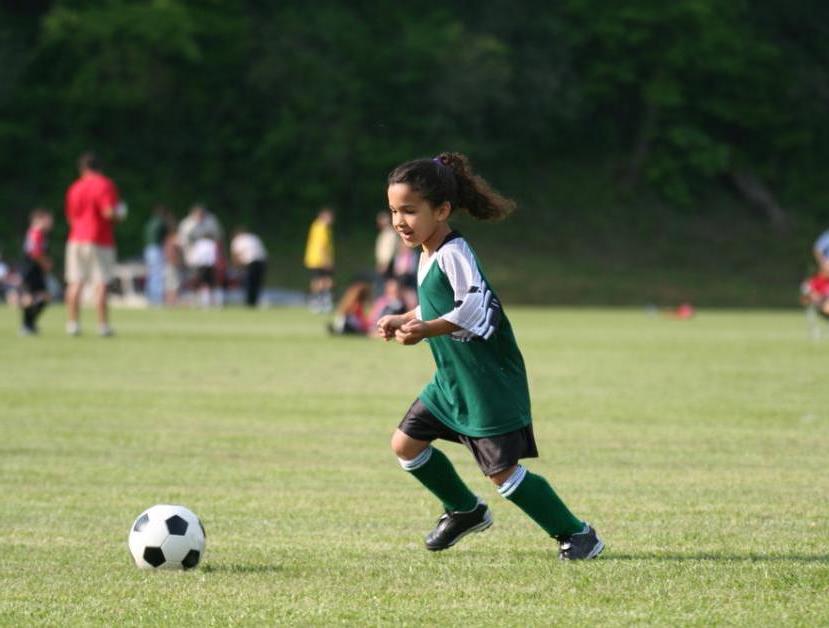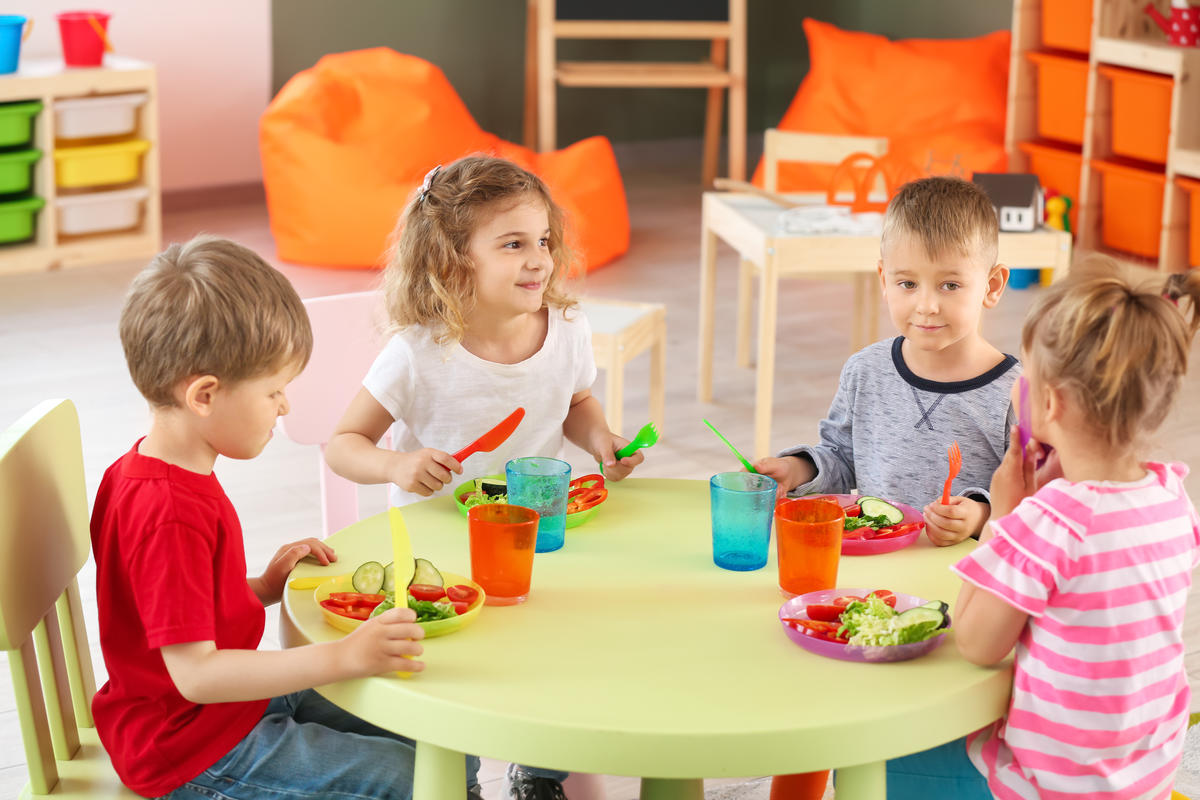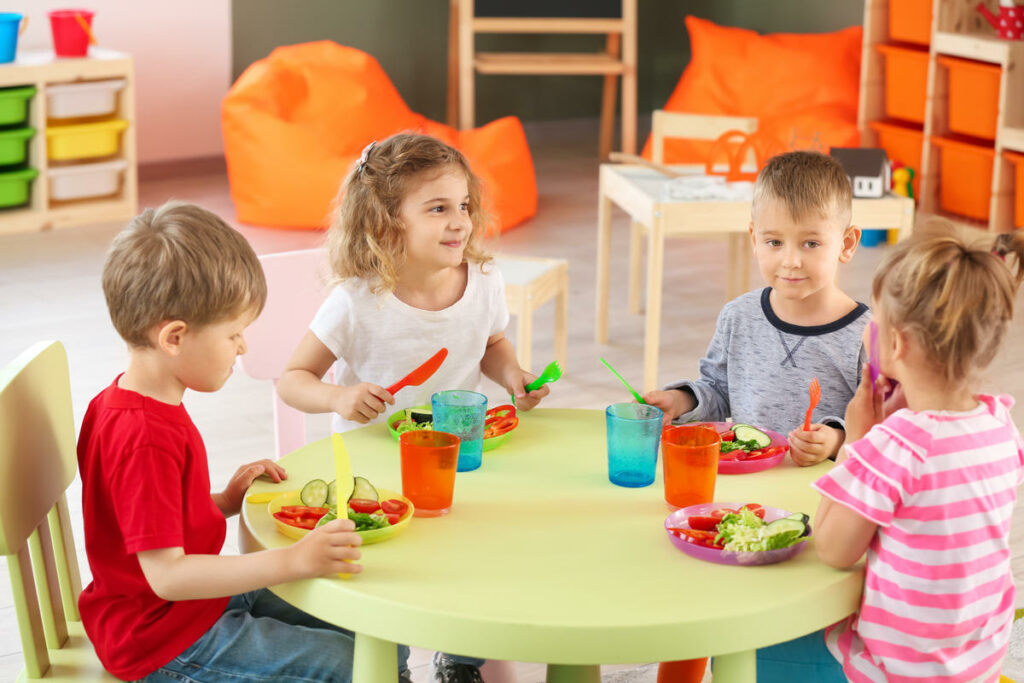 Breakfast, Lunch, And Two Snacks Included
Your child enjoys a healthy menu of nutrient-rich meals and snacks to keep them energized. All food is prepared by an on-site cook in a nut-free environment and included in your tuition.
Easy-To-Use Kaymbu App Keeps You Updated
Photos, videos, and all the latest preschool news are at your fingertips with the convenient Kaymbu parent app. Communicate directly with your child's teachers whenever you need to, and stay in the loop.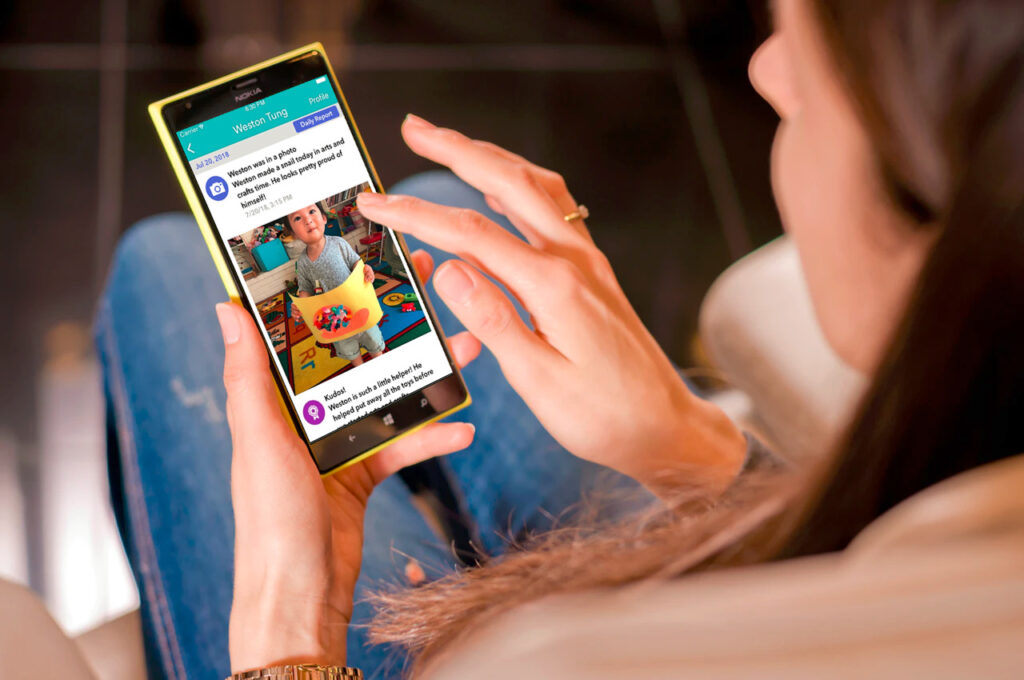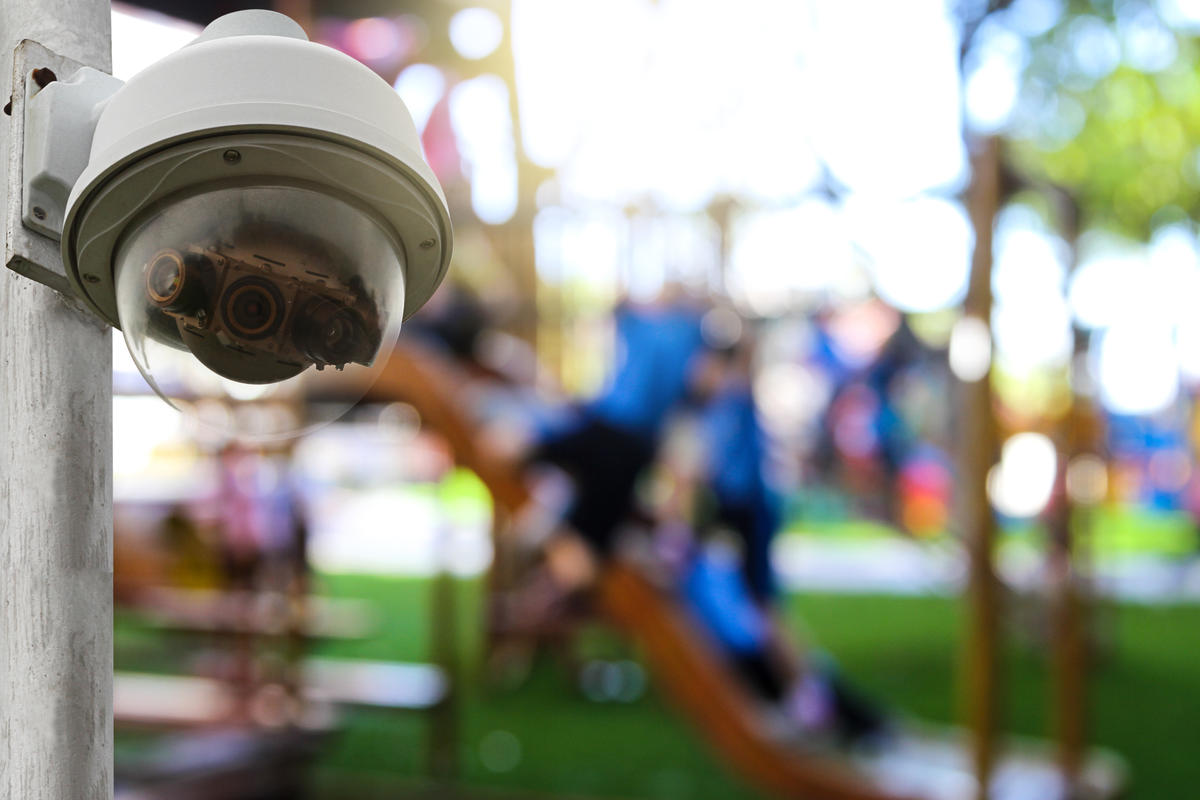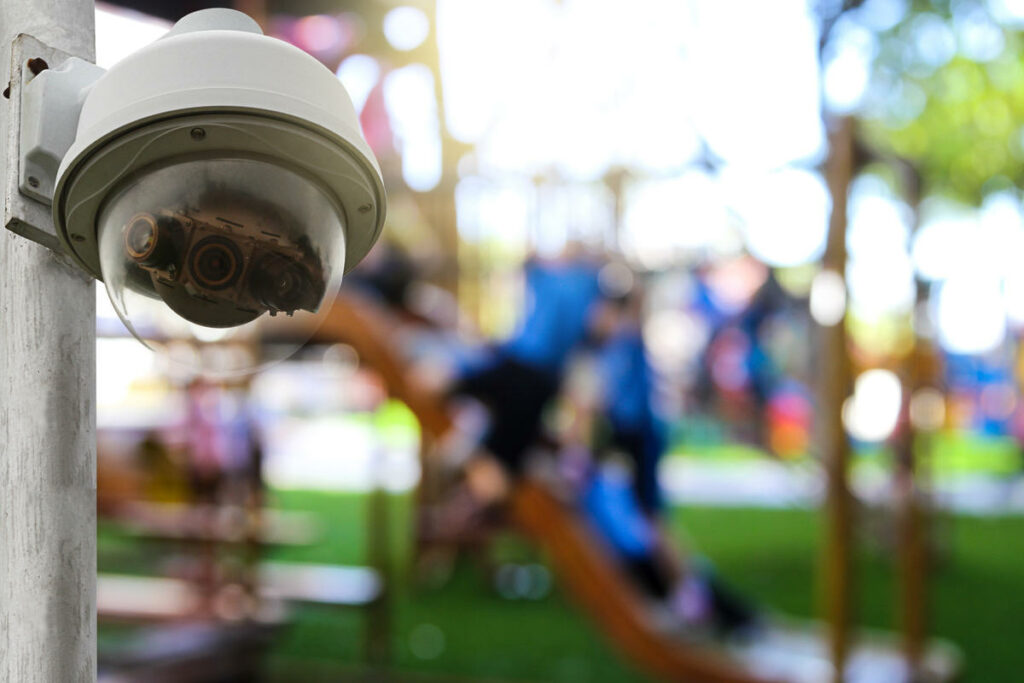 Security Measures Are In Place To Keep Children Safe Every Day
Your child's safety is our top priority. Entrances allow access only to approved personnel, fences surround the playground, and internal-use cameras keep a watchful eye.
Regular Field Trips For Wonderful Memories
With visits for children aged three and over to the zoo and the nature center, plus chances to see fire trucks, police cars, and puppet shows, your child's world widens.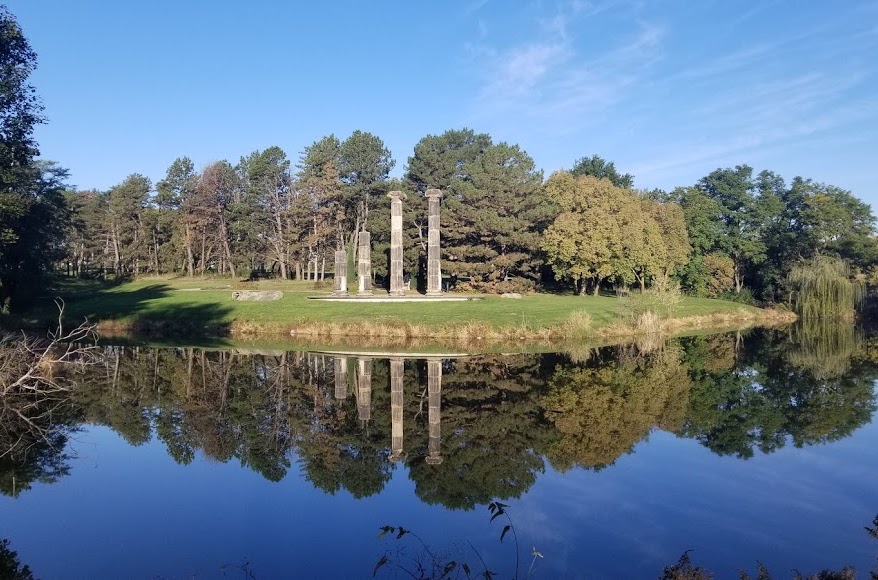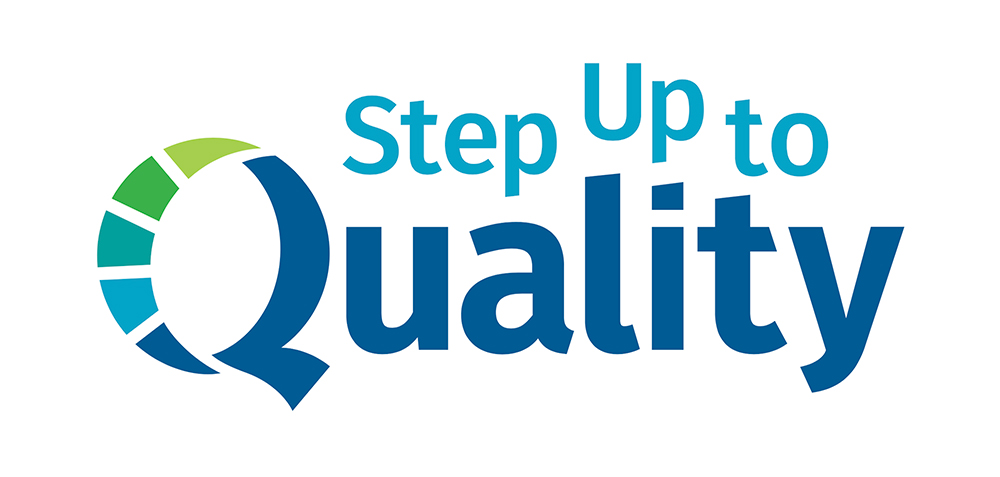 Proud To Be Quality-Rated As Part Of The Step Up To Quality Program
Yes, We Offer Tuition Support Options
Hear What Parents Have To Say...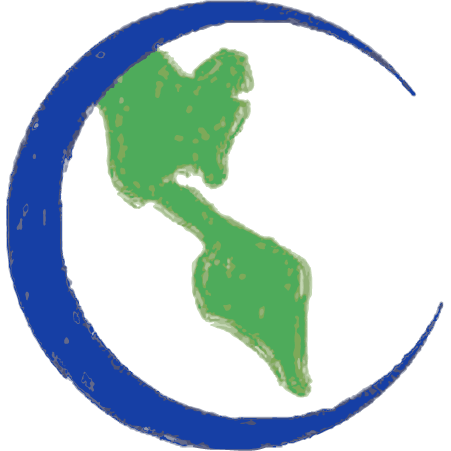 "I would absolutely recommend World of Knowledge!!"
They focus on all areas critical to child development, including social and emotional development. I feel like my children are nurtured and cared for everyday in their hands! It has become their home away from home and they even transport my son to and from kindergarten now that he is in school!
- Sarah Lade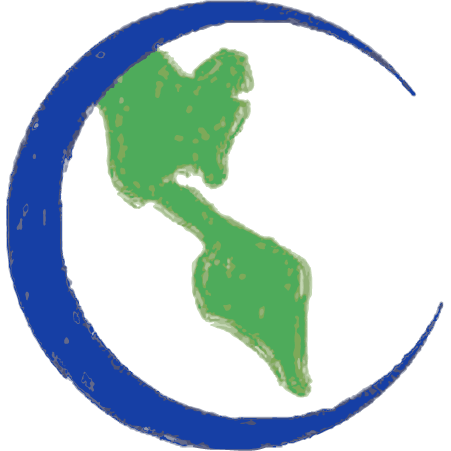 "We were treated like family and felt so welcomed and loved!"
We have been a part of the World of Knowledge family for over 7 years now. From day one, the director, Dawn, was more than willing to help us and work with our children and their additional needs. We were treated like family and felt so welcomed and loved. I can't speak highly enough about Dawn and her wonderful staff.
- Stacy S.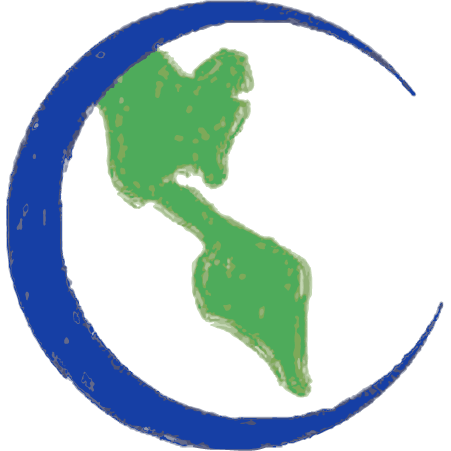 "Kids learn new things every day!"
I love it. The staff are awesome. The directors are awesome.. the curriculum is awesome. Kids learn new things everyday
- Brittany Steele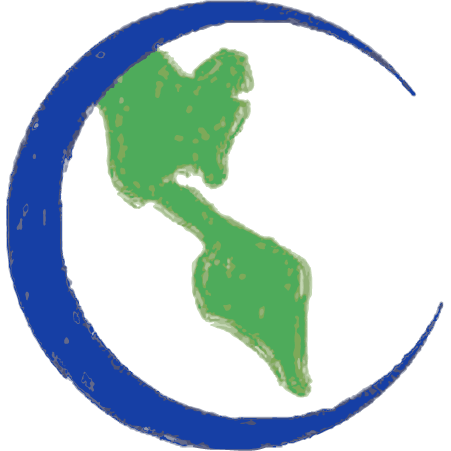 "Wonderful daycare!!!"
Wonderful daycare. My 3 yr old son and 5 year old daughter attended here for almost a year until we had to move and loved it.
- Jodie Thiem